C:\>BBS.EXE
Loading BBS.EXE please wait...
LOADED!
Telnet to
bbs.error200.tech on port 1337
We recommend using
SyncTERM
or
NetRunner
with a display setting of 80x25 or 80x43 to connect. Higher character modes are supported but may introduce "visibility" problems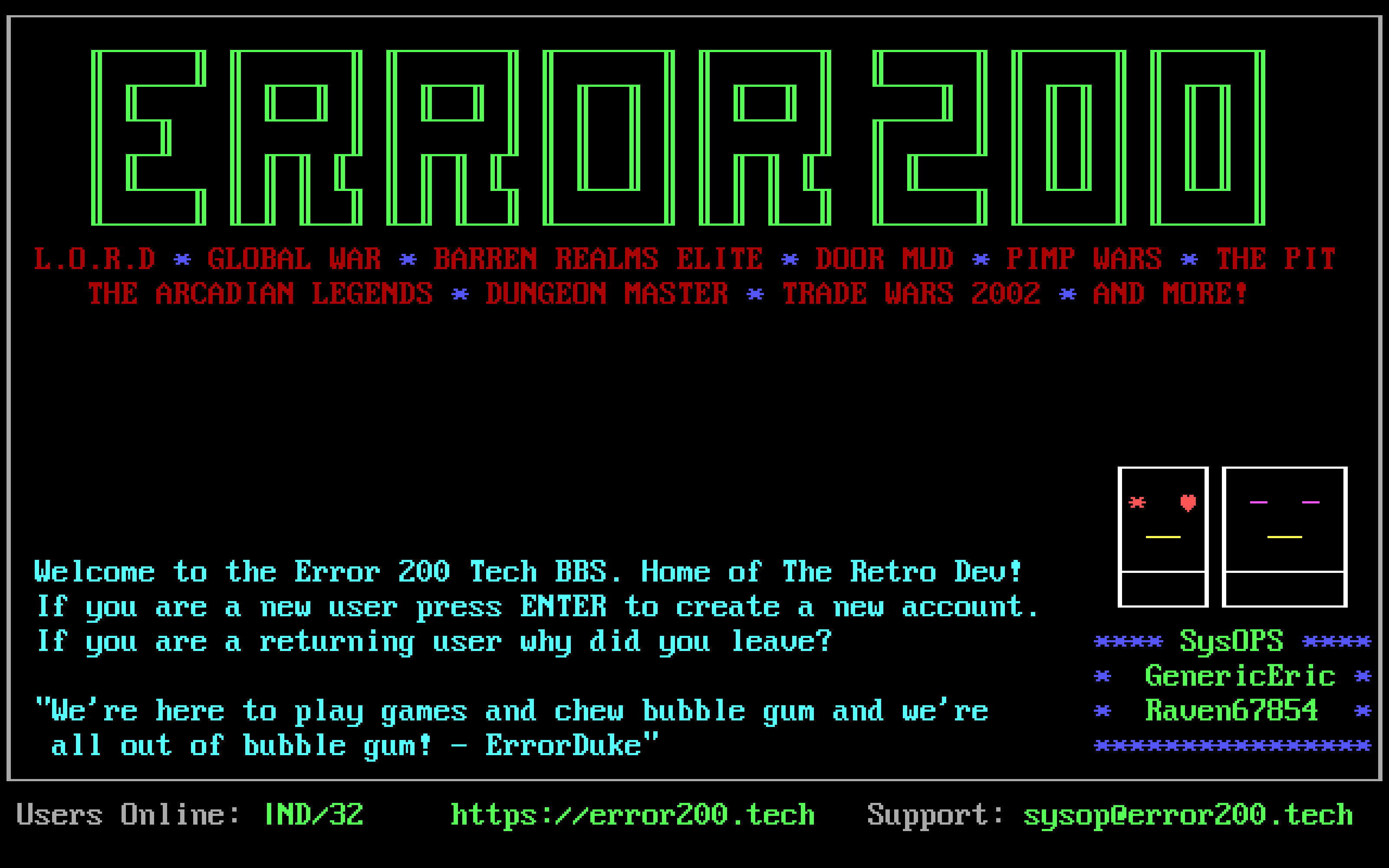 We use
Mystic BBS
as our forum software of choice!
Exiting please wait...
C:\>_